Just Another Thursday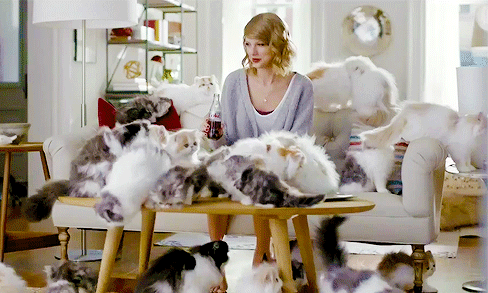 At All My Kitties!
Esme guards the desk
Welcome Buddha!
Sweetest siblings Jasmine & Rajah
Tiny little Flora
Getting excited for a toy!
Peekaboo Arrow!
There's that handsome face!
Riley prefers the peaceful office loft
Io looking for coffee?
Yuck!!
On the prowl...
Such a sweet little moon-kitty
Jinghao is such a love
Getting to know another sweetheart - Braveheart!
Groggy Grant
Welcome back Ollie!
Glamorous mlem from Mika
You wanted to see it again didn't you?
Candy can't get enough of the fresh air
Blaire hardly stops moving!
Pretty Petunia
Such a model
Xinhao loves this post
Riga loves cabin that matches her eyes
What caught your eye Xinhao?
Was it playful Braveheart?
Candy hops down to say hello!
Blueberry has amazing eyes! Reminds me of the moon this week.
Blueberry on the move
Simon is all cuddled up
This sweet boy loves to lick noses...and fingers!
Komo taking a stroll
Newcomer Parrot is wide eyed and ready for adventure
Igor taking a bath
Welcome Mew!
We just adore sphinxes!
Mew is a uniquely fuzzy one. Check out those tufts!
But typical goofball personality!
Braveheart loves to make friends
Oh Riga
Pudge all tucked in
Coraline doesn't love the flash...but look at that magnificent coat!
Mavis' favourite spot outside the catio
Cats Rule!
Marianna is so curious
And so lovely!
Oyster you handsome boy!
Io and I thank you for checking out the blog!
Your blog host,
Angela & Io